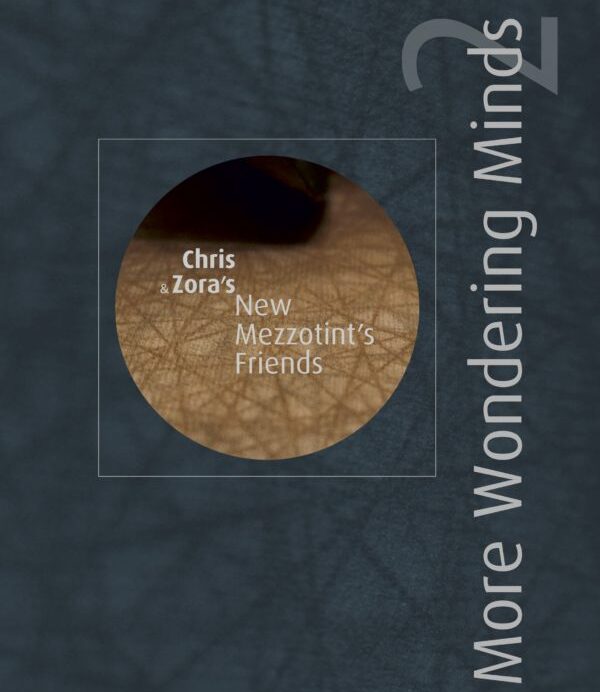 Exhibition
The international project 'More  Wondering Minds 2′ with the subtitle Chris and Zora's new mezzotint friends and the catalogue with the same name, is a result of the first international project The Wondering Mind 60 X 60.
Above all, it is a recognition and a salute to the studios of those artists who are trying to revive one of the oldest and most demanding graphic techniques, the mezzotint, the related exhibition cycle will further spread theses ideas.
The original circular works, created for the project by 32 artists from 20 countries are a tribute to mezzotint and a special form of celebration of the 65th anniversary of the international organisers Chris Verheyen (Belgium) and Zora Petrasova (Slovakia) and collector of fine art and curator Jan Dockx (Belgium).
The WorldWide Prints project is an artistic and cultural initiative that aims to collect small prints from artists from all over the world to promote the knowledge and awareness of graphic art and to introduce online  catalogs and exhibitions the different ways of making graphic art in the world by comparing and uniting different nations. 
To reach the widest audience possible, exhibitions will be organised in collaboration with private and public international institutions.It is a social initiative bringing together artists who, with their different artistic, cultural and social backgrounds, with their provenance, contribute to create a virtual community where there are no walls and no barriers.